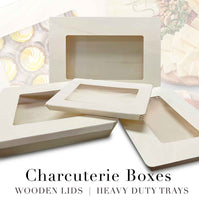 All new Charcuterie Tray Lids!
Get your one-of-a-kind and unique board to a box combination. No chemicals or binders. Foldable flaps with Clear view plastic window.
SHOP CHARCUTERIE TRAYS
Disposable Dinnerware for your Parties, and Catering Needs!
LOW PRICES ON CHARCUTERIE BOARDS, HEAVY-DUTY TRAYS, WOODEN CONTAINERS WITH LIDS, PALM LEAF PLATES, WOODEN CUTLERIES, BAMBOO SHEATH DINNERWARE, CUTTING BOARDS, FANCY PICKS AND CATERING ESSENTIALS!
COMPLETE COLLECTION OF PLATES, BOWLS, AND TRAYS
Full line of plates, bowls and many more. Our dinnerware embodies the beauty of mother nature gifts. Each leaf is thoroughly cleaned, heat pressed, and fully sterilized.
SHOP PALM LEAF PLATES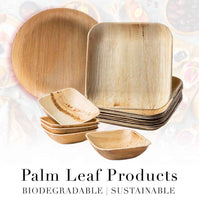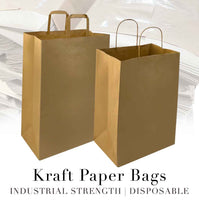 GREAT FOR YOUR BUSINESS! ORDER NOW!
100% Recycled materials.
Great alternative to traditional plastic bags. Sustainable and gives you the flexibility to carry food or other goods. Folds flat for storage, durable material, and easy to carry rope or flat handles.
Custom logos can be printed on the bag.
SHOP PAPER BAGS
BE A PART OF SOMETHING GREAT!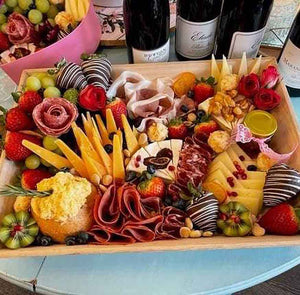 SUPPORTS EARTH-CONSCIOUS CATERING
Eco-friendly way to serve and present food for your catering needs.
SHOP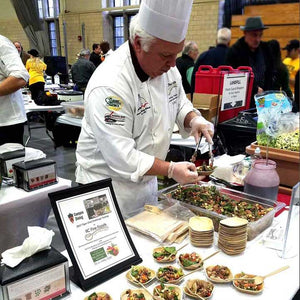 FOR CATERING, PARTIES, GATHERINGS, AND EVENTS
Empowers you to provide guests sustainable products.
SHOP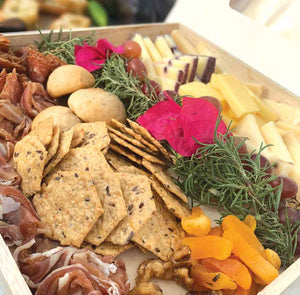 WHOLESALE PRICES FOR YOUR BUSINESS
We have the lowest prices and reasonable shipping on all items.
SHOP
We are your One-stop Shop for all Disposable and Sustainable Tableware.
100% Genuine and Satisfaction Guaranteed! All natural, compostable, biodegradable and disposable dinnerware with no binders/chemicals!